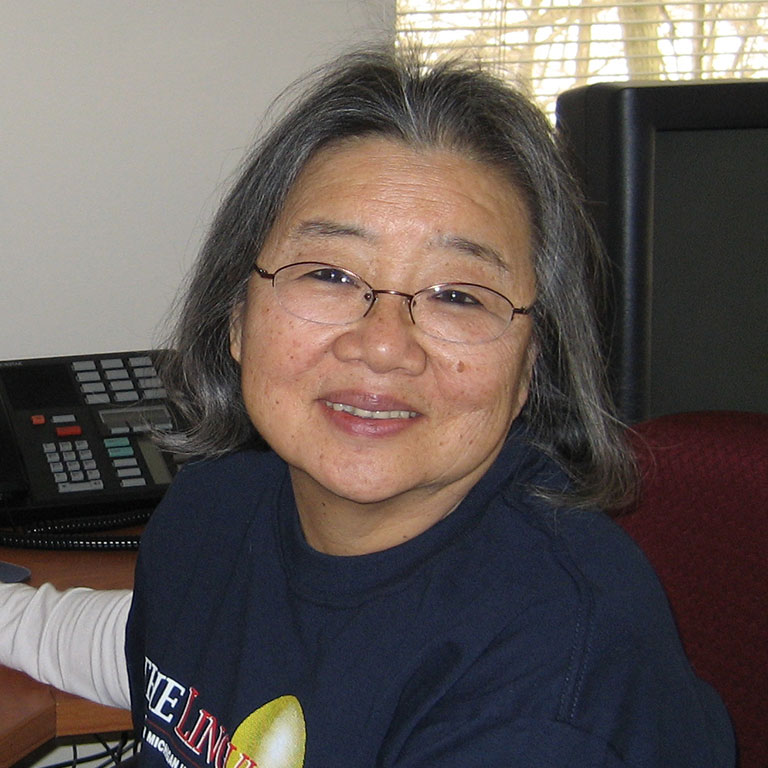 Roxana Ma Newman
Adjunct Associate Professor, Linguistics
Assistant Dean, Office of International Programs
rmnewman@indiana.edu

Office Hours
Education
Ph.D., University of California, Los Angeles, 1971
Research interests
Hausa linguistics
lexicography
About Roxana Ma Newman
I was born some decades ago in London, lived for a while in Rangoon, Chungking, Bombay, Shanghai--as those cities were known in those days--before emigrating to the United States after WW II. My mother and I settled in Los Angeles, I graduated from Hollywood High School, studied French literature, eventually earned a doctorate in linguistics at UCLA writing up a case grammar of a small Chadic language named Ga'anda, and married Paul Newman (also some decades ago!).
A career in and out of linguistics has enabled me to continue this peripatetic lifestyle: starting with a sociolinguistics project among Puerto Ricans in New York; spending a total six years in the field doing research and teaching in northern Nigeria, primarily working on Hausa linguistics and lexicography; teaching general linguistics and raising our son Michael in Leiden, The Netherlands and Bloomington, Indiana; switching careers into administration as assistant dean for International Programs at IU Bloomington for fifteen years; and finally retiring in August 2006--only to find myself quite unexpectedly living in Michigan the following month!
Paul came out of retirement to take on a new position in fall 2006 at the University of Michigan. In December, I got lucky when The LINGUIST List and Eastern Michigan University rescued me from languishing in retirement. Now one year later, I still find this a great experience, working with dedicated and enthusiastic budding linguists, and learning about innovative technologies for describing and archiving the world's languages. My only regret? I still don't speak Chinese, but I haven't yet given up hope for learning some Arabic before it's too late.